About Baby Foot
Cracked heels are the sign of a busy life, built up by the pressure of standing, exercising and simply getting on with your daily life. With Baby Foot, you can get beautiful, smooth feet in a manner of weeks - without breaking the bank or having the pain of getting your feet shaved and filed at the nail salon!
Baby Foot has all Natural Ingredients
Baby foot is the total foot care package that you can use at home and get unparalleled results! The secret to Baby Foot is the scientifically formulated mixture of 17 different natural extracts that both exfoliate and moisturise your skin. The key ingredient to Baby Foot is fruit acid, which penetrates the layers of dead skin on your feet and breaks down the cell structure that holds the layers of dead skin together. This doesn't damage your skin, but instead causes the dead skin to peel away from the new skin, leaving you with new, healthy, beautiful feet.
Ready to take the first step?
Grab your Baby Foot exfoliating foot peel today and say goodbye to rough, callused skin.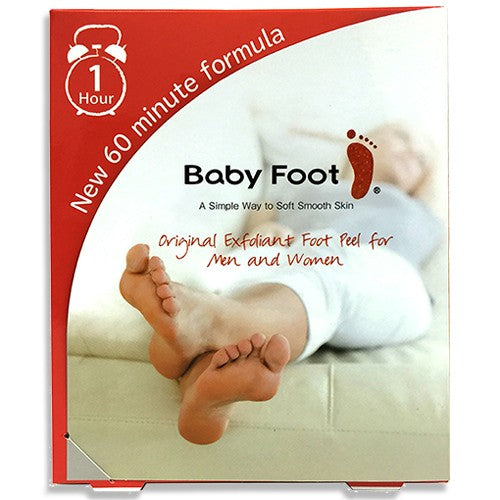 Original Baby Foot Peel
Regular price
Sale price
$39.95
Unit price
per
Sale
Sold out
View full details